Castle Hill Real Estate - Berowra Waters Real Estate - Riverstone Real Estate - Walcha Real Estate
Complete Property Agency Testimonials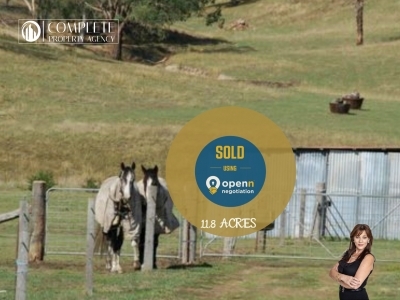 Treena really went the extra mile with the personal touch.
Having tried to sell my property for 4 years with various local agents. I found Treena like a breath of fresh air . Here was an agent that really cared and I felt confident I was going to get a sale. She did her homework with local knowledge that was a key reason why I had more people through the door in two weeks than I had in 4 years. The marketing reached people and areas that in the past never had. The advertising presented in a professional way that attracted people wanting a rural property for various usages . I could always reach Treena to discuss my property and felt she really listened and acted on my concerns. I would highly recommend Treena to sell your property as she really worked hard to communicate with the buyers while having my interest at heart.

Verified by RateMyAgent
Rebecca Nolan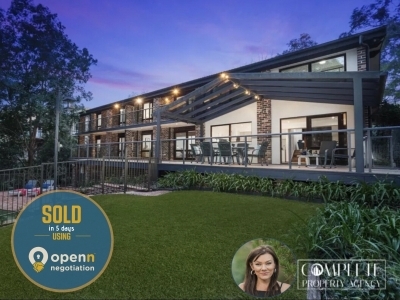 10 Ulundri Dr Castle Hill
Five stars for Treena and Openn Negotiation *****

My husband and I placed our home on the market with a local traditional Real Estate Agency on 9/9/19. We had a price in mind that we believed represented fair market value given the nature of the property and based on comparable sales. As time passed with no enquiries, the agency said we should lower the price range to at least encourage an offer. Reluctantly we agreed although it ended up much lower that we ever thought it would. We had decided against an auction due to the cost involved and a lack of offers. The house had many open for inspections with no offers being received.

After over four months we realised we could not continue like this, just waiting for the right person to come along, so we terminated our agreement with the agency and contacted Treena whom we had met a few years ago at an acreage property she was selling. We felt very comfortable with her. She came and inspected our property and immediately appreciated its uniqueness. She asked a run of detailed questions and was quite thorough in her inspection of the house and the grounds. We told her the price we were after and she agreed that it was in the right range for nature of the property and the area.

We offered Treena a one-month exclusive agency agreement as she was very passionate and optimistic about the task at hand and she convinced us to trust her and let her market it for sale via "Openn Negotiation" because it was the the best of both an auction and a private treaty.

We agreed to trust her because we were impressed with her proactive approach, and energy. We had not experienced this before. She was personable, authentic, communicative and informative and she gave us her time. She genuinely cares about people and treats every prospective purchaser with respect and sensitivity

She personally arranged the marketing material, and in no time the house was on the market again. She started with an aggressive approach and held 4 open homes in the first 5 days with good numbers through each one including a midweek inspection and on the 5th day she brought the closing date forward and sold it at a price above what we expected.

Treena is very hardworking and full of positive energy, nothing was too difficult for her. She is also extremely resourceful. She has a solution for everything. She was very accommodating of our needs and the prospective purchasers' needs. She never left us wondering and was always in contact giving us updates.

Openn Negotiation was new to us but made a lot of sense and we can see now why it gets such great results. As a Certified Agent for Openn Negotiaion, we authorised Treena to act on our behalf therefore everything was managed by her.

We have been so impressed with Treena's professionalism and respect for our needs as a vendor. She has an optimism and enthusiasm with which she deals with her clients and buyers. We cannot speak highly enough of her, her work ethic, and her understanding of the nuances of our property, and we would recommend her in a heartbeat.

Thank you Treena.

Verified by Rate My Agent.

Garth & Marilyn McKenzie
Baulkham Hills.

Treena understood our needs and the emotions we were going through as we had lived in our home in Baulkham Hills for over 36 years. This was our life's savings. She became like part of the family and we felt like we had known her for a long long time. I wouldn't trust anyone else.

She didn't make any promises when it came to price but she blew us away with an extra $200,000 more than we ever expected and she did it all over a public holiday weekend and all in a matter of 5 days. She is very good.
Jim and Margaret Orchin
San Remo

A big thanks to Treena and her team @Complete Property Agency.

We approached Treena regarding the sale of our investment property as we have dealt with her in the past, and wow this time around the service was even more outstanding. From start to finish there was no problem too big and no question too small, we achieved above and beyond the outcome we were hoping for, and even the long term tenant got to stay after finding the right ibuyer. Treena knows real estate and she knew exactly how to market our property to attract the right buyer and she did it with grace. From going on the market, 2 open homes the first weekend, to the signing of the contract in just 4 days, at a price we were really happy with, 'that's what we call service'.

Aaron & Leigh Elliott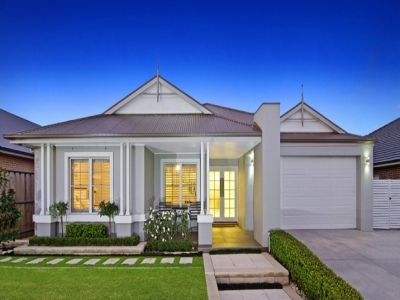 Making the decision to sell our property wasn't an easy one. Particularly when it was our beautiful home and not just a house. It was a masterpiece and one that we proudly designed and landscaped with love.

With the number of real estate agents out there and the number of properties on the market we were quite skeptical. What we trusted most in Treena was her knowledge of both local and non-local real estate and her encouraging and calming words throughout an emotional and exciting experience. These attributes supported with regular updates on what was happening behind the scenes helped us from start to finish.

Well done on taking the step into your own business and establishing your brand in a highly competitive real estate market Treena. Wishing you every success.



David and Ileana Louttit
Kellyville Ridge.

Treena had our house on the market In Kellyville Ridge in the toughest of markets and her advice and local knowledge saved us a lot of money and stress.

We would definitely recommend Treena as your true local agent for buying or selling.


Anthony & Julianne
Wilberforce.

Before we engaged Treena we did our research. We attended several open homes to see her in action and we were very impressed not only by her professionalism and presentation, but by her manner and the way she followed through and followed up with us.

In my opinion this is where alot of agents fall short. They think that properties sell themselves these days and I personally have walked away from property that I would have otherwise purchased if the agent had been more approachable and stayed in touch with us.

Thankyou Treena for assisting us in making the next step of our journey stress free and smooth.
Ron & Mary Knapman
Pitt Town

Treena did a fabulous on the sale of my home at 8 Camillia Street Pitt Town. She sold my home to someone from her database without advertising of any kind, and after I previously had it with not 1 but 2 agents and had already spent a substantial amount of money on marketing. It was hard work and I know we were both tough to deal with but she did not relent. Not only did she sell it, but she should be so proud that to date it holds the record sale price for the suburb on a block under a quarter acre.

She is a fantastic real estate professional and she really cares about her clients. Keep being the honest, respectful agent that you are Treena and clients will come to you. You are your own brand and your nurturing attitude will cause you to excel.

I wish you great success in your new business venture.

Kathy Noble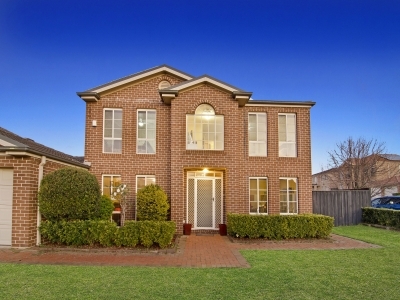 Glenwood

Treena did a great job selling our house in Glenwood. Her determination & drive is second to none. She was focused on our agenda not hers, and on making sure we got the absolute best result possible which meant we had to present the property in the best possible way which took time. And she gave it. But she also made sure that the buyers were getting value and being looked after in every way. This woman does not stop! We would list our house with Treena again in a heart beat. We are her clients for life.
Graeme & Renee Beattie